Les Tireux d'Roches
Folk québécois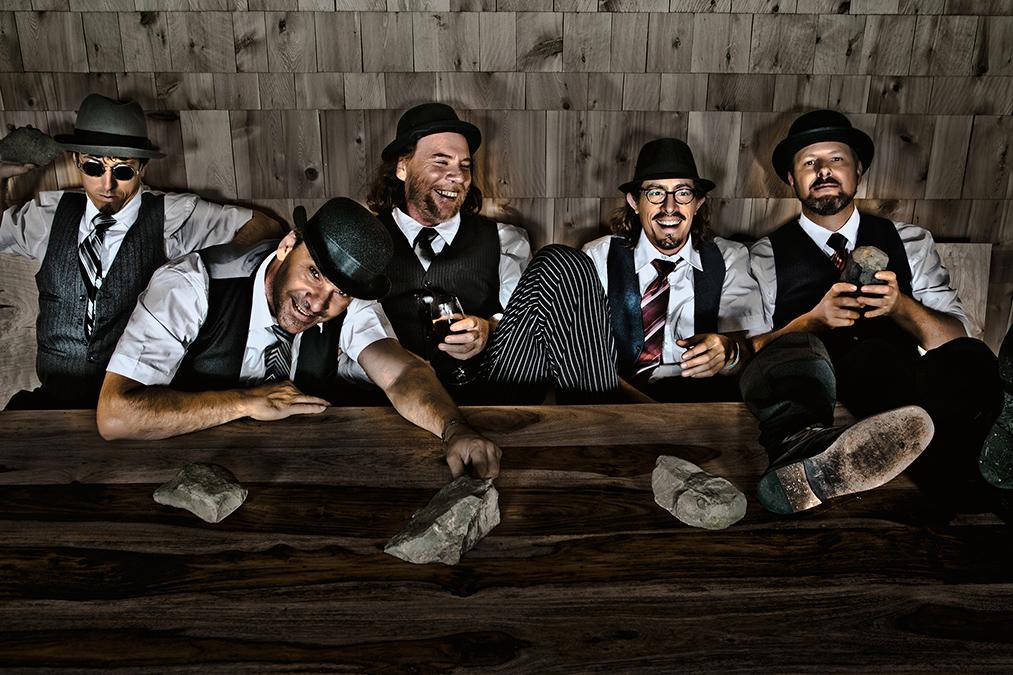 (c) les faux monnayeurs
For 16 years, the world-trad group Les Tireux d'Roches (in English "the rock throwers") has been playing traditional music inspired by the repertoire with an innovative and creative touch. These storytellers, singers and musicians have developed a unique repertoire of traditional tales and songs that takes their audiences on a fantastic musical voyage to an imaginary New-World-of-old. Having performed more than 450 concerts in the past 16 years across Canada and Europe, they've developed an uncanny knack for delighting and electrifying crowds.
Hailing from a region overflowing with creativity, this colourful crew immersed themselves in Québec tradition while keeping open to the new sounds and influences drawn from the contemporary world milieu. Their unique and off-the- wall folk/trad style combines both traditional and unconventional instrumentation into an expressive arsenal of sound. Live on stage, they dish out effervescent music that just makes you want to dance.
They are on the road a lot, most recently appearing at the Sound of the Xity (China), in New York and in various locations across Quebec. Coming up, they'll be in France and Germany. In 2013, they released their fifth album, XO 15 ans d'age, in celebration of their fifteen anniversary.
The rock-throwing quintet includes Denis Masse (storytelling, accordion, vocals), Dominic Lemieux (guitar, Irish bouzouki, banjo, vocals), Pascal "Per" Veillette (harmonica, deluxe foot-tapping, vocals), Luc Murphy (flute, sax, clarinet) and David Robert (percussion, vocals)
here's an english website version at

Back to previous page