L'Ironie du Son
world experimental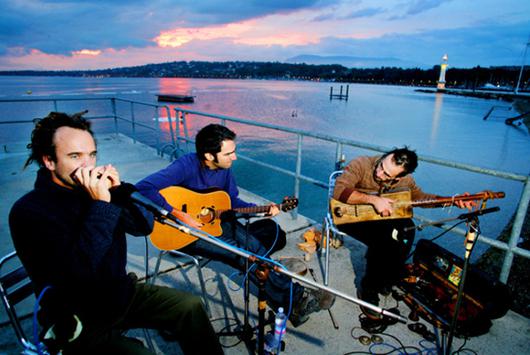 l'ironie du son
L'ironie du son was born in Geneva more than 15 years ago. Since spring 2010 it's an acoustic trio that plays a free, rather soft, a bit mystical music, looking forward to traditional musics from the world, blues, improvisation and silence.
Léon Kadi : violin, ravanhatta, hajouj, flutes, percussion
Guillaume Lagger : harmonicas, jew harps, percussion
Nicolas Silvestrini : guitar
New album "Maquey Blues" has been released in september 2011.
Site Internet: http://www.lironieduson.ch
Back to previous page